The Necessities of Life: Music & Money
Want to share your love of music now and for generations to come. Not sure where to start, what your options are or which plan is best for you?  Whichever option you select will help FAOS/ YPO keep the music playing for generations to come.
Planned Giving Options
Dr. Kathleen Pistone Carucci  Legacy Fund
Honor our founder and support our ongoing expenses. In honor and recognition of the dedication and tireless efforts of our co-founder, the Board of Directors of the Fine Arts Orchestral Society has established, the Dr. Katherine Pistone Carucci  Legacy Fund. Click here for more information.
Charitable Bequest
Include FAOS/YPO –  a cause which is near to your heart you're your will.A  Will represents a person's final wishes and intentions.  After providing for  your loved ones, please consider making a lasting impact through a Bequest in  your Will or Living Trust that provides enduring support for our mission.  For  many of us, this will be our most significant gift – our gift of a lifetime. Click here for more information.
Qualified IRA Distribution 
Support FAOS / YPO when you are over 70 ½. A giving opportunity for those over age 70½:  Federal legislation allows you to make tax-free distributions from your IRA directly to a charity.  This distribution means no increased income or payment of additional tax. Click here for more information.
Charitable Beneficiary Designation 
Designate specific assets to FAOS / YPO. Making a charitable gift of your financial accounts after your lifetime is as simple as completing a beneficiary form. This form dictates the beneficiary, so the asset is controlled outside of your Will. Here are financial accounts you can gift after your lifetime. Click here for more information.
---
Letter of Intent For a Future (Estate) Gift
Wish to provide a planned gift of support or make a provision for an enduring gift to FAOS/YPO from your estate plans. Click here for more information.
---
For More Information
For additional materials, at our next concert, please visit our planned giving table in the lobby of Saunders Trades & Technical High School. There you will find informative materials prepared for you by our planned giving experts. 
Contact Our Experts
Estate Planning and Giving Tips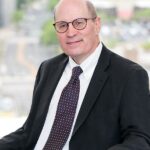 Ensure the arts and cultural organization which are nearest and dearest to your heart can be incorporated into your estate planning.
Eldercare law attorney Steven A. Schurkman, Esq. of Keane & Beane P.C. and author of An Introduction to Aging Issues and Planning for the Future, a publication of the Westchester Public Private Partnership for Aging Services.
Steven  A. Schurkman, Esq., Principal Member
Keane & Beane
445 Hamilton Ave Ste 1500, White Plains, NY 10601
Tel: 914-946-4777 
Email: [email protected]
Giving Thru a Community Trust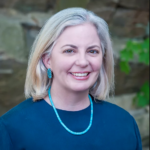 Create a permanent legacy reflecting your values and support for the arts.
Laura Rossi, Executive Director of Westchester Community Foundation provides information on  how a community established trust exists to make it easy for people to be philanthropists and meet changing needs.  
Laura Rossi, Esq., Executive Director
Westchester Community Foundation — a division of the New York Community Trust
210 North Central Ave, Ste 310, Hartsdale, NY 10530
Tel: 914-948-5166 x 3
Email: [email protected]