Yonkers Philharmonic Orchestra
Young Artist Concerto Competition Winners

Where are they now?
Music & Memories


Premiere Right Here
June 27, 2021 – 8:00am – YPO@Home
Have you ever wondered what became of all the fantastic concerto competition winners that you've heard perform with the Yonkers Philharmonic over the years? 

Did you know Josephine Caruso, who started and ran the competition for the orchestra?

Have you wondered about Bob Sherman's involvement through the years? 
We answer these questions with our YPO@Home program:
The Concerto Competition Retrospective
We asked previous winners to send in a short performance videos and/or an update on what they've been doing.
We asked long time Board Member, adjudicator and competition organizer, Joyce Henery, and emcee, Bob Sherman, to provide insight about the history and evolution of the competition since its inception.
So join us for music and conversation premiering  June 27th


This concert made possible by the City of Yonkers Community Development Block Grant and Westchester County Business First Catalyst Grant

7th Annual Beethoven Festival
A Salute to German Composers
On Demand Premier – April 18th – 8:00am
Featuring members of  the YPO performing works including
For program notes – click here
Beethoven Fidelio Overture: Yonkers Philharmonic Orchestra
Beethoven 3 Equali: Walter Barrett, Trombone 
Beethoven Trio for 3 Clarinets: David Radovich – John Lissauer – Joe Stelluti 
Beethoven Cello Sonata No 1. in F Major: TJ Bastone, Double Bass – Kimberly Dunkin, Piano
Beethoven Piano Trio in B-flat major:  Urara Mogi, Violin – Ani Kalayjian, Cello – Reiko Uchida, Piano
CPE Bach Sonata in A minor: Adam Ray, Flute  
Hindemith Sonata for Four Horns: Kevin Newtown – Peter DelGrosso – Blair Hamrick – Ser Konvalin
@Home – " ¡Viva Latino! " Concert Part II
Premiere November 22nd

Live Q&A @3:30 with YPO Music Director, Tong Chen, and concert artist
Carlos Jimenez – Flute
Urara Mogi, Violin
Reiko Uchida, (piano acc.)
To join the Live Q&A, please send your request and question to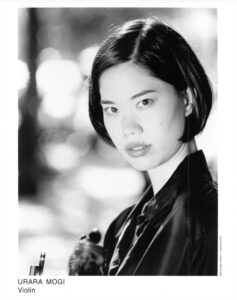 @Home – " ¡Viva Latino! " Concert Part I
Premiere November 8, 2020
@Home – Music & Conversations with Bob Sherman and guest Adam Ray
Premiere June 28, 2020
WQXR radio personality Robert (Bob) Sherman talks with award-winning flutist Adam Ray. In addition to his work with YPO and Lehman College Symphony Orchestra, Ray attributes his ability to bring diversity to his music to his father Michael Ray (known for his work with Kool & The Gang and the Sun Ra Arkestra).
With live performances by Adam of
Syrinx by Claude Debussy (written in 1913)
Hypnosis by Ian Clarke (written in 1994)  http://ianclarke.net/page12.html
@ Home with Tong
Premier June 14th
"The Winners Circle"
Premier May 31, 2020 
Congratulations to the Winners of the 42nd Annual Concerto Competition 
Sponsored by the Fine Arts Orchestral Society
Isaac Blackburn – Piano
First Prize $1,000 – The Josephine A Caruso Memorial Award
Prize funded by: Edward Plotkin and Andrew Romano
High School: Pelham Memorial High School 
Music Teacher: Rie Matsumoto
Andreas Welch – Piano
Second Prize $700
Prize funded by: Anonymous and Helen Henkel*
High School: Berkeley Carrol School (NYC)
Music Teacher: Miyoko Lotto
Daniel Choi – Oboe
Third Prize $500
Prize funded by: Joyce Henery* in honor of Robert Sherman
High School: Riverdale Country School
Music Teacher: You Sun Chung
Anahita Subramanya – Voice
Fourth Prize $400
Prize funded by: Linda Sala and Annette Volino*
High School: Pleasantville HS
Music Teacher: Kathleen Donovan-Warren
Susanna Bobbs – Violin
Fifth Prize $200
Prize funded by: Helen Henkel*
High School: Saddle River HS
Music Teacher: Frank Huang
* FAOS Board Member