The Yonkers Philharmonic Presents Free Concerts at
Saunders Trade and Technical High School
183 Palmer Road, Yonkers, N.Y.
---
Summer concert – Untermeyer Park
Saturday, July 28 at 7:30 PM – 10 PM
Untermyer Park, 945 N. Broadway in Yonkers
The Untermyer Performing Arts Council presents:
The Yonkers Philharmonic Orchestra, under the baton of Tong Chen, featuring music from around the world
Please bring your own chair or blanket and enjoy a free open-air concert.
In case of rain, the concert will take place at Saunders Trades & Technical High School, 183 Palmer Road, in Yonkers. For updated concert venue information, call 914-375-3435.
Special thanks to:
The Fine Arts Orchestral Society of Yonkers
Mayor Mike Spano
Yonkers Department of Parks, Recreation & Conservation
NY State Senator Shelley Mayer
Performances are made possible in part by ArtsWestchester with funds from the Westchester County Government and County Executive George Latimer.

---
Save the dates for more free concerts from the Yonkers  Philharmonic:
November 4, 2018 – 3:00PM
January 27, 2019 – 3:00PM – Beethoven  Festival
March 17, 2019 – 3:00PM- Family Education  Concert
May 18th, 2019 – 3:00PM Concerto Competition Winners
---
Congratulations again to the winners of the 40th Annual Concerto Competition!
1st place: Julia Feldman, Piano – Liszt Totentanz  S.26 for piano and orchestra
2nd place: Jun Lin, Violin – Sarasate Zigeunerweisen, Op. 20
3rd place: Juling Wang, Violin – Mendelssohn Violin Concerto, Op. 64 Mvt I&II
4th place: Rei Koyama, Violin – Mendelssohn Violin Concerto, Op. 64 Mvt III
5th place: Haruki Gonai, Double bass – Koussevitsky Double Bass Concerto, Op. 3
Honorable mention: Christopher Cho, Cello
---

---
Thank you Westchester Community Foundation!
We are the proud recipients of a $12,000 Grant from the Westchester Community Foundation.  The source of this grant is the Rudyard & Emanuella Reimss Memorial Fund.  This Grant will Support our Third Annual Beethoven Festival
---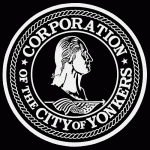 Concerts made possible in part by ArtsWestchester with funds from the City of Yonkers and Mayor Mike Spano, Westchester County Government, Westchester County Executive Robert Astorino, The Thomas and Agnes Carvel Foundation, the East Yonkers Rotary Club,  Westchester Community Foundation, Westchester Guardian, WVOX, and loyal patrons of the arts. This project was also made possible by the Yonkers Cultural Initiative grant program of the Westchester Arts Council, which is made possible by Westchester County Board of Legislators.
---
The orchestra continues to remember with great fondness and admiration of our past Maestro James Sadewhite. The orchestra fondly remembers previous conductors Pasquale Pistone and Jerome Sala.
Donations in memory of Maestro Sadewhite, Maestro Sala,  or Maestro Pistone to the Yonkers Philharmonic Orchestra can be made by sending a check to:
Yonkers Philharmonic Orchestra or FAOS
P. O. Box 705
Yonkers, NY
10704-0705
Please become a supporter of the orchestra and make your donation today.
Yonkers Philharmonic Orchestra Contribution Form
Or better yet – consider being a sustaining benefactor and committing to donate over the next three years.  Doing this makes financial planning much easier for us as we have a better understanding of what contributions will be coming in each year.
All donations are greatly appreciated – thank you for your continued support!
Purchase and Donate

Donate Now!

ArtsWestchester

This season is made possible in part by ArtsWestchester with funds from the Westchester County Government

ArtsWestchester Community Service Award

Established in 1965 as the Council for the Arts in Westchester, we are New York State's largest private, not-for-profit service organization, working to ensure the availability and accessibility of the arts for all of the county's residents. In 1975, we were named by Westchester County government as the County's designated arts council and we became one of several united arts funds in the country, providing grants and technical support to cultural organizations and artist residencies in the community.

ArtsWestchester gave the Yonkers Philharmonic Orchestra an award for Community Service in 2012.

---

Westchester Community Foundation

The Westchester Community Foundation just awarded us a $15,000 grant for our 5th annual Beethoven Festival concert yo be performed on January 27, 2019.

THE WESTCHESTER COMMUNITY FOUNDATION'S (WCF) http://www.wcf-ny.org mission is to connect generous people to the causes they care about and invest in transformative ideas and organizations to improve lives and strengthen our community. WCF is a division of the New York City Community Trust, one of the largest community foundations in the country with assets of approximately $2.6 billion.

---

Contact